Latisse® – Eyelash Growth Serum
Our eyes are one of the first features that others notice and are framed by our eyelashes. There is no doubt that longer, thicker darker eyelashes are a pretty appealing feature. For years the only options were eyelash extensions and mascara.
Now, with a once-daily home application, there's a way to grow your own natural lashes with Latisse®. 
Latisse® is the first and only FDA-approved eyelash growth serum for women and men with thin or sparse eyelashes.
Although Latisse® is appreciated for enhancing eyelash aesthetics, for some patients the result is deeper and has been used for patients who've lost their eyebrows and eyelashes from chemotherapy treatment for cancer.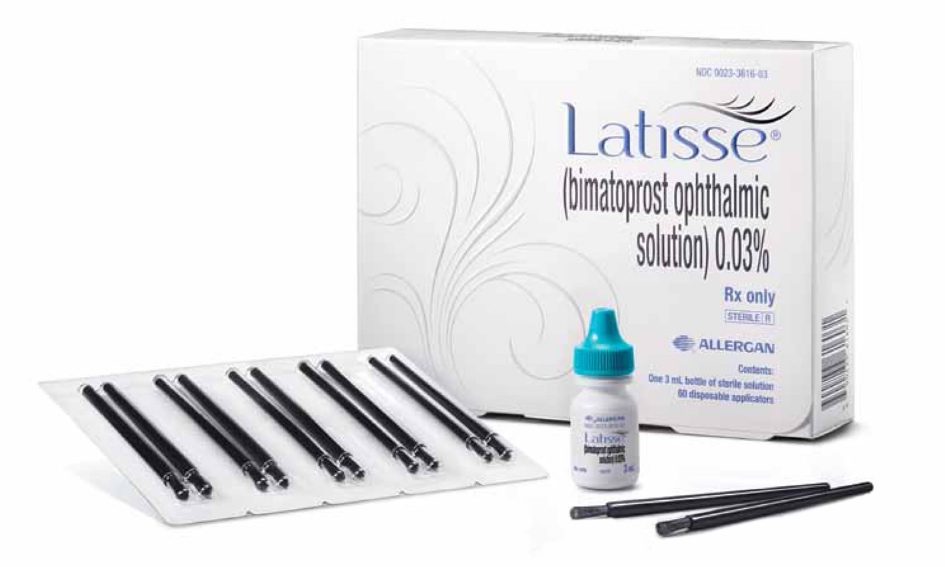 Why choose Jeunesse MedSpa® for my eyelash growth?
Latisse® eyelash growth serum is a prescription product and cannot be purchased without a prescription from a physician. Latisse® can be purchased at our clinic after an initial consultation to determine if you would benefit from Latisse®. 
So if you are over false eyelashes or eyelash extensions and want to grow our own lashes, who better to see than the doctors at Jeunesse MedSpa®, experience you can trust.   
If you are interested in Latisse®, contact us today
LATISSE® topical solution is not funded on the New Zealand Pharmaceutical Schedule. A pharmacy charge and normal doctor's visit fees will apply. LATISSE® topical solution is a prescription medicine which contains bimatoprost 300 micrograms per mL. Ask your doctor about the benefits and risks of using LATISSE® topical solution and whether LATISSE® topical solution is right for you. Indications: to improve the length, thickness and darkness of natural eyelashes. Tell your doctor if you are allergic to any of the ingredients or any other substances, if you have liver or kidney problems, if you are pregnant or breastfeeding, if you are under 18 years, if you are being treated for increased pressure in the eye, if you have any eye conditions, taking any other medicines, or if you wear contact lenses. Side effects: red congested eyes, itching or irritation of eye/s, darkening of the skin around the eye, or the coloured part of the eye, allergic effects on the eye and surrounding eyelid, changes to eyelashes (including temporary or permanent loss of eyelashes and/or breakage of eyelashes), rash to eyelids and surrounding areas. Medicines have benefits and some may have risks. Always read the label and use strictly as directed. If symptoms continue or you have side effects see your healthcare professional. For further information contact Allergan customer service on 0800 659 912.