Peels & Medi- Facials
A chemical peel is a skin-resurfacing procedure in which a chemical solution is applied to the skin to remove the dead, top layers of the skin. These peels include glycolic acid, lactic acid and  salicylic acid , all known to be quite light and superficial, therefore it can be performed without needing any downtime. These active ingredients are used to penetrate and deliver anti-oxidants deep into the skin encouraging the new cells to grow stronger and healthier. It can be used to treat fine lines and wrinkles, acne, uneven skin tone and dryness. Peels can be done as often as every 2 to 5 weeks depending on your concern and desired result.  Expect to feel a slight tingling sensation and your skin may be a bit pink at first, but it will then look instantly brighter and over time will get noticeably smoother.
Medi facials are medical strength facial treatments customised according to your skin's own particular needs. It works to replenish the nutrients that repair and protect the skin by increasing delivery of antioxidants, lipids, proteins, enzymes, growth factors and more to treat specific skin conditions as well as a great pre-occasion treatment. This treatment will leave the skin radiant, with a healthy glow. The active ingredients transform your experience from just being a wonderfully scented facial into a facial that provides results.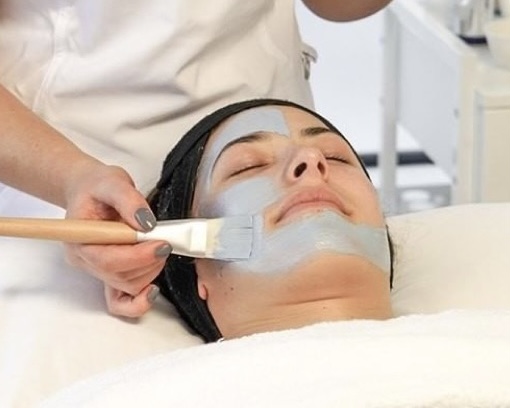 Our ZO® Advanced Medi Facials are summer safe and include the famous ZO® stimulator peel.  Each facial is customised to create lasting changes through extensively researched, doctor prescribed products and advanced treatment techniques.
ZO® Stimulator Peel
The Stimulator Peel is designed to exfoliate the skin by stimulating cellular turnover to improve skin tone, texture and clarity. Using AHA or Alpha Hydroxy acids – they dissolve dead skin cells and give a great exfoliation to the upper layers of the skin. This peel is also known as the 'lunchtime' peel as you don't need to hide away due to flaking and redness as commonly seen from the classic peels. The process allows the skin to exfoliate itself and, in essence begin again, leaving the skin at an almost totally clean-slate state making sure results include better penetration of the products in your routine and leaving your skin looking and feeling brighter and better.
Time | 45 minutes
Cost | $110
Package | 4x Treatment for $400 
ZO® Deluxe Stimulator Peel
All the benefits of the Stimulator Peel, plus at the completion of the peel, the application of a mask customised to meet your skins needs.
Time | 60 minutes
Cost | $150
Package | 4x Treatment for $540
ZO® Ultra Hydration Facial
The ZO Ultra-Hydration Facial – hydrate, restore, calm. This treatment is designed specifically to target dry, dehydrated skin. With aloe and hyaluronic acid, your skin is left soft, restored and healthy, providing soothing, cool, calm comfort to the treated area.
Time| 60 minutes
Cost | $150
Package | 4x Treatment for $540
ZO® Skin Brightening Facial
The skin brightening facial from ZO® Skin Health, instantly restores skin radiance, plumpness and hydration for smooth, glowing skin. This specialised treatment improves uneven skin tone, poor texture, dullness and helps with the dreaded enlarged pores, whilst smoothing fine lines resulting in a brighter, smoother and more luminous complexion. Targeting pigment related issues to help address uneven skin tone and sun damage. Get the ZO® Glow!
Time | 60 minutes
Cost | $150
Package | 4x Treatment for $540
ZO® Sensitive Skin Invisapeel™ Facial
ZO Sensitive Skin Invisapeel Facial is a no downtime, no peel, resurfacing treatment for all skin types, even sensitive or weakening skin. This treatment provides gentle exfoliation that immediately revives dull-looking skin, replenishes skin moisture, and minimises the appearance of discolouration. Thus, this treatment promotes a more even skin tone and complexion.
Time | 50 minutes
Cost | $150
Package | 4x Treatment for $540
ZO® Acne + Oil Control Treatment Facial
Want clearer skin free of breakouts? We focus on deep cleansing pores, painless extractions and our exclusive Sulphur Masque to help target acne-causing bacteria and surface oils, working well beyond the treatment. We end with a cool mask application to soothe and calm the skin. Focusing on helping clients achieve clearer skin. This facial gives you a deep cleanse with extractions with the added benefit of the Sulphur Masque  to help target acne-causing bacteria and reduce surface oils.
Time | 60 minutes
Cost | $150
Package | 4x Treatment for $540
Osmosis Medi Facial's offer repair and remodelling of the skin.  Customised to treat your skins concerns using powder actives, organic fruit and herbal masks, with innovative delivery modalities designed to deliver and penetrate product deep into the skin for.
Osmosis Medi Facial
This one hour Osmosis Medi Facial offers a specialised experience, with every step customised to fit you. Our Dermal Skin Therapist will select the formulation for you from a range of finest, holistic medical grade skin and wellness solution based products. Treating anything from sensitive, blemished prone, dry, ageing and pigmented skin. We have something to suit everyone. 
Time | 60 minutes
Cost | $150
Package | $540 for 4 sessions
Osmosis Infusion Facial
This treatment gives you the benefits of the Osmosis Medi Facial plus an infusion, delivering a potent form of Vitamin A  into the skin that promotes cell turnover without irritation or inflammation. A customised blend of high-dose active ingredients and nutrients are penetrated deep into the dermis increasing fibroblast activity and collagen production, boosting immunity and skin rejuvenation.  This treatment is effecting in normalising oil production, lifting hyperpigmentation, increasing nutrition in the skin, increasing firmness and elasticity and normalising skin tone.  The Osmosis Infusion Facial continues to work in the skin for up to 30 days following treatment
Time | 75 minutes
Cost | $180
Package | $648 for 4 sessions
Dermaplaning
Dermaplaning is a safe and effective facial treatment that uses manual exfoliation with a sterile surgical blade to remove fine hair (peach fuzz) and the top most layer of dead skin on the skins surface.  Dermaplaning is a relatively quick procedure that includes cleansing the skin, dermaplaning, application of hydrating moisturiser and sunscreen.  The end result is glowing smooth skin.
It is a safe  for all skin types and an effective treatment to improve the texture and tone of the skin, aiding in better absorption of both treatment and at home products.  You should avoid it if you have a tan, sunburn, active acne, a flaring rosacea breakout, or an inflammatory skin condition such as eczema or psoriasis.
Your hair will grow back exactly the same colour and thickness as it was previously. Side effects may include slight redness in your face for a couple of hours after the treatment. Treatments can be performed every 4-6 weeks.
Time | 45 min
Cost | $90
Package | $324 for 4 sessions  OR  $576 for 8 sessions
Dermaplaning Facial
Our Dermaplaning Facial is perfect for anyone wanting to add an anti ageing treatment or hydration boost to their dermaplaning treatment. The products used are medical grade and will leave the skin smoother glowing sand hydrated, without the peach fuzz.
This treatment includes a deep cleanse, dermaplaning the skin, a mini peel applied to plump out fine lines and smooth the skin, a facial massage and hydrating mask.  The treatment is completed with the application of hydrating moisturiser and sunscreen.
Time | 75 Minutes
Cost | $130
AC Dual Facial (Light Therapy)
Venus Versa™ uses Intense Pulsed Light with SmartPulse™ technology to provide gentle and effective acne reduction. The AC Dual IPL applicator combines blue and red light delivered simultaneously with each pulse. The blue light targets and destroys acne-causing P. acnes bacteria, while red light reduces inflammation and promotes faster healing. Contraindications to AC Dual acne treatment include pregnancy, oral retinoids, sun exposure and photosensitising medications. A minimum of 6-8 sessions are required, done at weekly intervals until desired results achieved. This treatment needs to be combined with medical grade skincare and sunscreen. No noticeable downtime, only a slight pink flush immediately post treatment.
Time | 30 minutes
Cost | $75
Package Cost | $480 for 8 sessions
Learn more