The 8 Point Lift
The 8 Point Approach was created by world famous Brazilian Plastic Surgeon Mauricio de Maio who is expert, author and international speaker in cosmetic treatments.
It involves the restoring of facial volume by placing dermal filler in 8 strategic areas, giving maximal lift. The results are immediate, with minimal discomfort or downtime.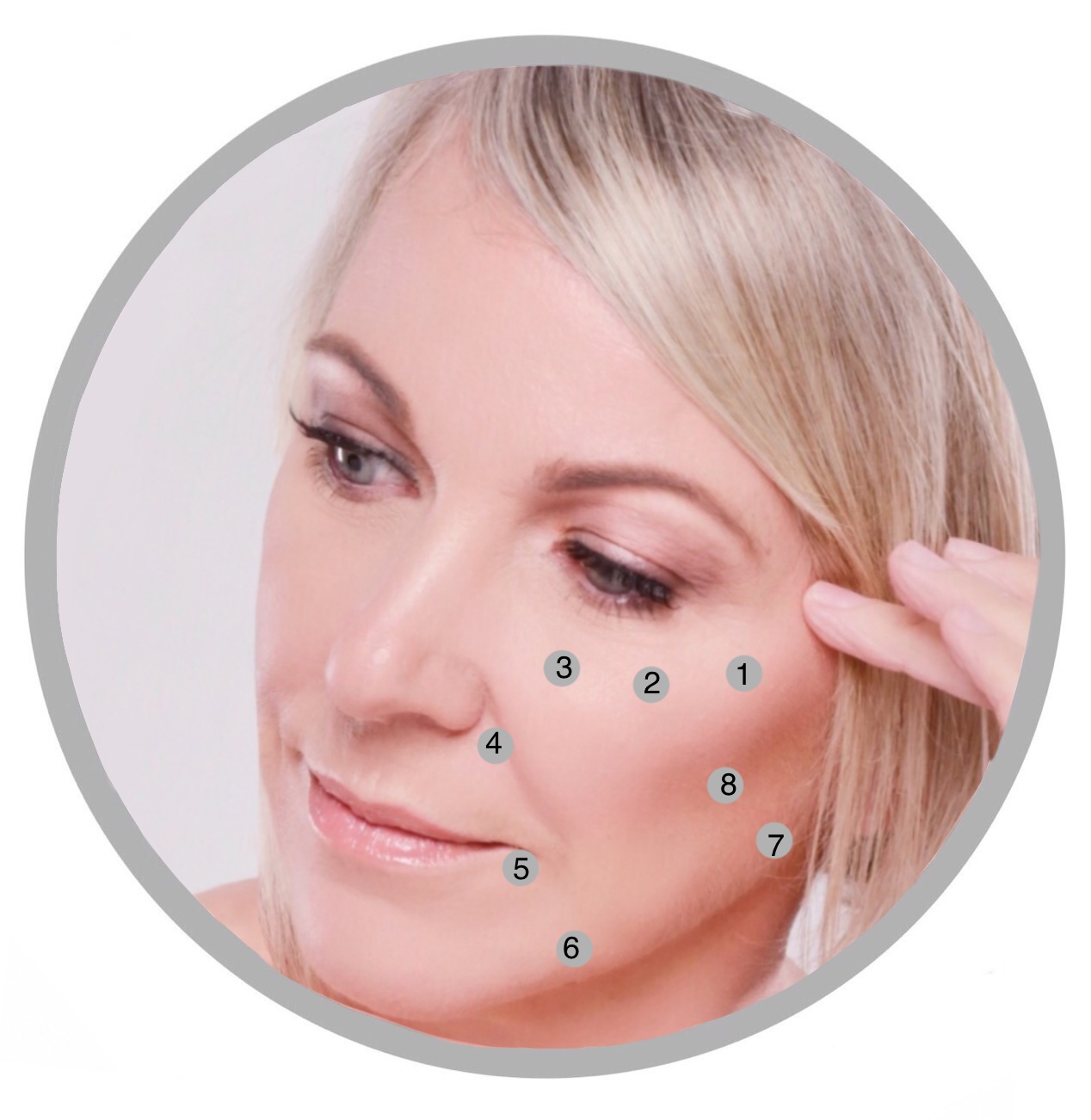 1 & 2: Cheek bone/structure: Replacing small amounts of volume in these areas, enhances the cheek bones and helps to lift the nasolabial folds
3: Tear trough/midface: Placing dermal filler at this point, reduces the appearance of tired hollows under the eyes.
4: Nasolabial fold adjacent to nose:  as we age this area deepens and adding volume here can help give a more youthful appearance.  
5: Marionette Lines (Mouth corners): The down turning of the mouth with age gives a 'mouth frown' that can make us look sad. Dermal filler support at this point lifts the face, and creates a happier look!
6. Pre-jowl area: Volume loss in the jaw, cheek and chin area can all contribute to jowl formation Replacing volume in this area, improves the jowls creating a smooth more youthful jawline.
7. Jawline: As we age, the lower face starts to fall forward contributing to jowls and sagging. Support with dermal filler at the angle of the jaw can help lift these areas.
8. Lower cheek volume/buccal area: Hollowing of the lower cheek area can contribute to facial folds and can make us look gaunt. Treating this area with filler can help with improve the natural curve and structure and lift of the cheek. 
Ask our doctors a question about the 8 Point Lift