Why Kylie's lips look so much better? ?
Jeunesse MedSpa® | July 14, 2018 | no responses | Fillers
Kylie Jenner is very much on track to be the world's youngest  billionaire within the next year. This is  thanks to her all famous cosmetic company which launched only 2 years ago with a $29 lip kit .  She has very cleverly  leveraged her assets to gain both fame and money. Like it or not Kylie is one of the most influential celebrities at the moment, largely due to power of social media.   Her  company  controversially capitalised on her fuller lips . In 2015 she  admitted having  lip filler to plump them up.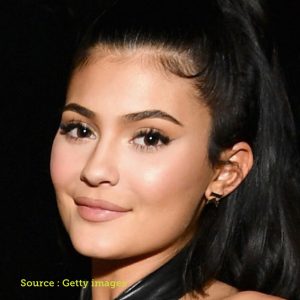 Kylie admitted to being a very insecure about her thin lips. A beautiful young Kylie  underwent a major transformation in 2013 from a pixie fine looking young lady into a rounder fuller version. It probably involved more than 2-3 ml of hyaluronic lip filler ( like Juvederm) being injected into her lip , to go from her thin lips to her trout pout! Hyaluronic filler is a sugar molecule that attracts water molecules to the lips, which plumps them up. It is naturally broken down over time.
Kylie's changing smile inspired a host of celebrities and fans to undergo the similar lip procedures, with women of all ages, through out the world, wanting her picture perfect pout.
Her recent Insta post showed off more natural looking lips which  a observant fan noted she looked like the "old Kylie" to which Kylie replied that she had removed all her lip filler. Looking at her pics there is definitely some residual filler in her lips but it looks so much more natural – just the way we think it should!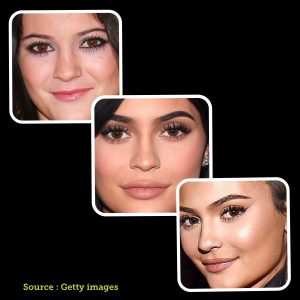 So does this mean the end of lip fillers?
Definitely not, a fuller lip has always been more attractive . It is however the end of the era of overplumped unnatural looking lips. It sure means that a more natural look  will be desired, something that we at Jeunesse have always been encouraging. Lips that match the rest of your features  to keep your face harmonised 
How to correct the over filled lip?
If you want to follow Kylie and have your pout reduced, our expert doctor offers  that option too. Lip filler removal  is a relatively simple procedure involving the injection of hyaluronidase, an enzyme that breaks down hyaluronic filler, with some immediate effect. The full reversal occurs in about two to three weeks. You may notice some swelling after the initial injection, but reduces soon after. The best way to reduce  an over filled pout , is to have small amounts injected into the area over time. This  ensures a gradual more natural change (that's exactly what we think Kylie has done). 
Way to go Kylie! Less is definitely more!
???
Enjoy this article? Don't forget to share.