Dr K's Scoop – March 2019
Jeunesse MedSpa® | March 23, 2019 | no responses | Dr K' Scoop
As we stepped into 2019, I made a major career decision.
It all started when I looked into the mirror one day and said that's not me? Why am I looking so drained and tired? Where's that sparkle in my eye gone? 
I was juggling multiple roles besides being a mother and wife!  It was time to pause, slow down and reset! 
As a busy working mum  what began as a proactive self care soon morphed into guilt and shame for shirking my responsibility as a doctor! Was I trading preventive self-care for neglectful patient care and mistaking self-awareness for self-indulgence? Was it a sign of weakness? Was I non longer a giver?  
The tug of war continued within my mind for weeks as I pondered if not now, then when? If not me, then who?" There's NEVER going to be a perfect time if you keep dwelling on it. You just have to do it!
And so I did. I reduced my hours in GP to two mornings a week and with that a weight lifted off my shoulders.
The truth is I love every aspect of my life but it was time to love myself again! 
It's was time to look  in the mirror and to let my reflection show exactly what I  feel and say proudly 'I am  me'!
This  change has given me time to refocus and look at new opportunities.  You may have noticed my new social media pages Doctor K as I launch my more holistic personal brand, which I'm really excited about.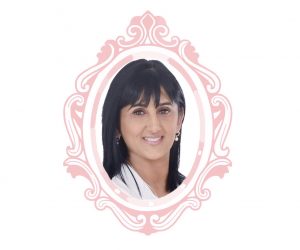 I've been busy beavering away at my vision board and I'm excited to say that I'm about to launch my podcast later this month. Watch out for details in a separate email soon.
I'm also knuckling down and finally finishing the book I started writing while on Sir Richard Branson's  Necker Island 4 years ago.
February was an extremely busy month with every weekend being occupied – so yes I have slowed down ?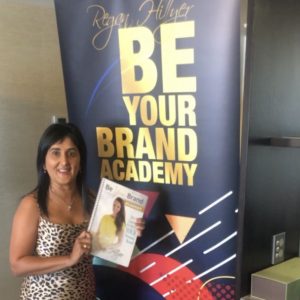 I spent the first weekend with both my children at an amazing personal development course run by the fabulous Regan Hillyer international. It has helped change my personal trajectory and opened my mind to so many different ways to share my message with the world. I'm ready to unleash! 
The second weekend included another Vampire Academy which was a huge success, training 5 new providers. Tessa and Alli kindly volunteered to be models and they were superb.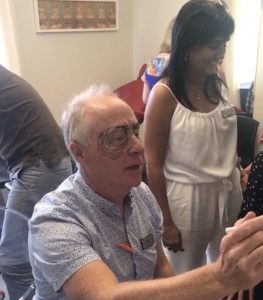 I'm passionate about education and have for the  last 7 years been  part of the NZSCM education committee and actively involved in training days. The first workshop of the year was held  over weekend 3 with basic anatomy and botulinum injecting. There are 10 great new trainees and 5 superb second year trainees.  As you may have seen on Newshub NZSCM is the only training scheme approved by NZMC for doctors to practice independently. It a full 2 year diploma with  over 100 hours of lectures  and hands on training each year followed by full in practice assessment, so if you attend an NZSCM certified practice you know you are in the safest hands. Jeunesse MedSpa is currently the only fully accredited NZSCM clinic in Hamilton! 
We've had our 2 Feb birthday boys try to sneak under the radar with celebrations now that they're over 50! Happy birthday Johnathan & Priyen !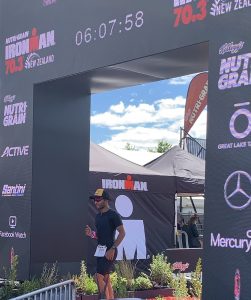 And my final little blurb is a proud mum moment. Our 20 year man child just completed his first half iron man as the youngest athlete for NZ Ironman 35th anniversary in Taupo. We watched with utmost pride as he fulfilled a dream he set 12 months ago.
There are plenty of other exciting things happening at Jeunesse too,  so please keep an eye out for our monthly updates in your mailbox…  and if you haven't already, download our free app  
You can also connect with us on Facebook and Instagram to get up to the minute updates as they happen. 
Dr K 
Enjoy this article? Don't forget to share.