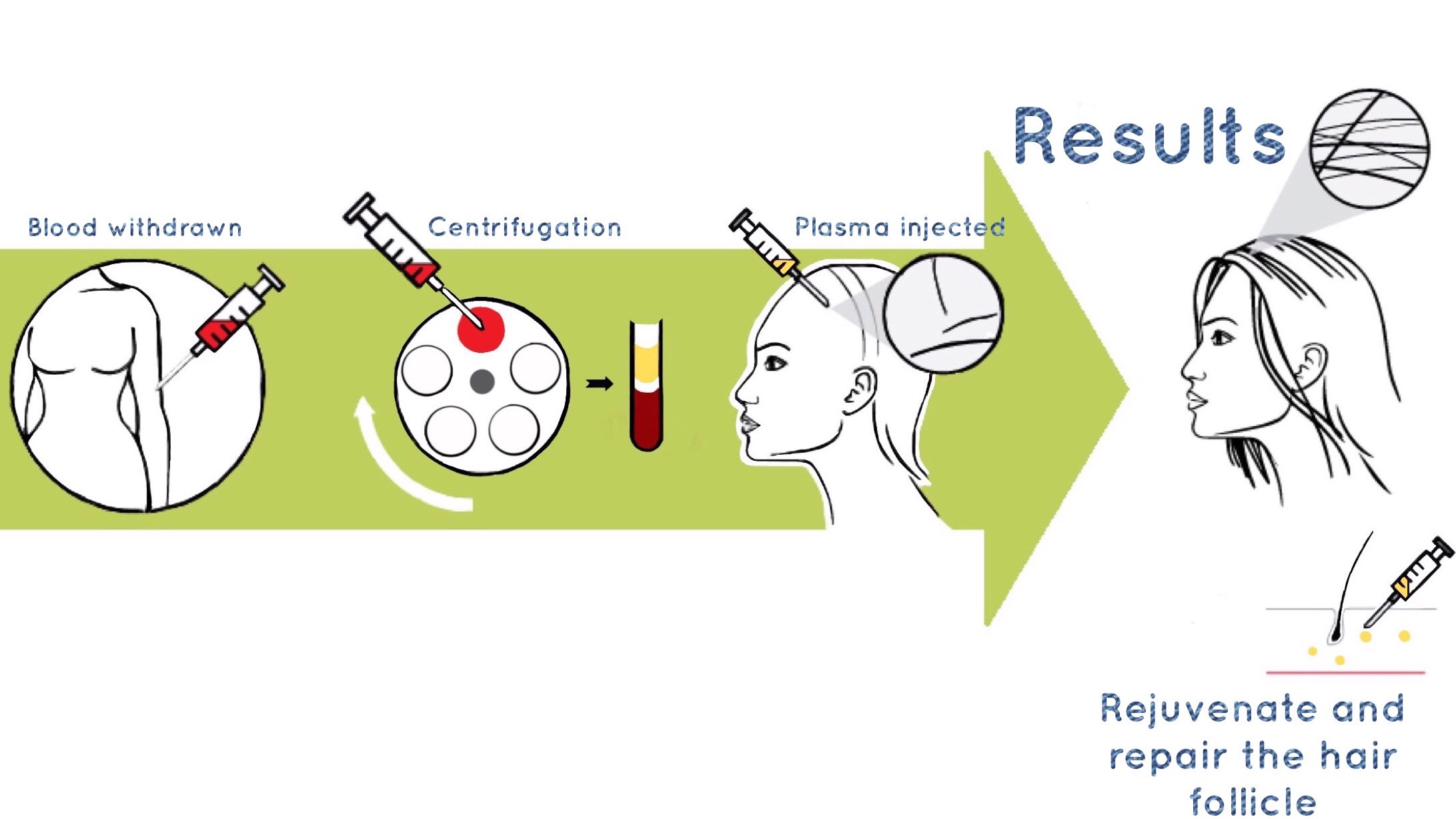 PRP Hair Restoration is simple and proven way of helping improve hair loss . It has no downtime and takes less than one hour per session. PRP usually works best in people who have started noticing their hair thinning in the last 2-3 years.
A sample of your blood is taken and placed in a centrifuge to isolate the platelets. After cleansing your scalp, a numbing cream is applied to your scalp for 30 minutes. Platelet Rich Plasma is injected into the areas of hair loss. This stimulates the base of the follicles, which then begin to grow new, longer, and thicker hair.
The whole process takes less than an hour.